By Joyce Rehan – Dec 7, 2020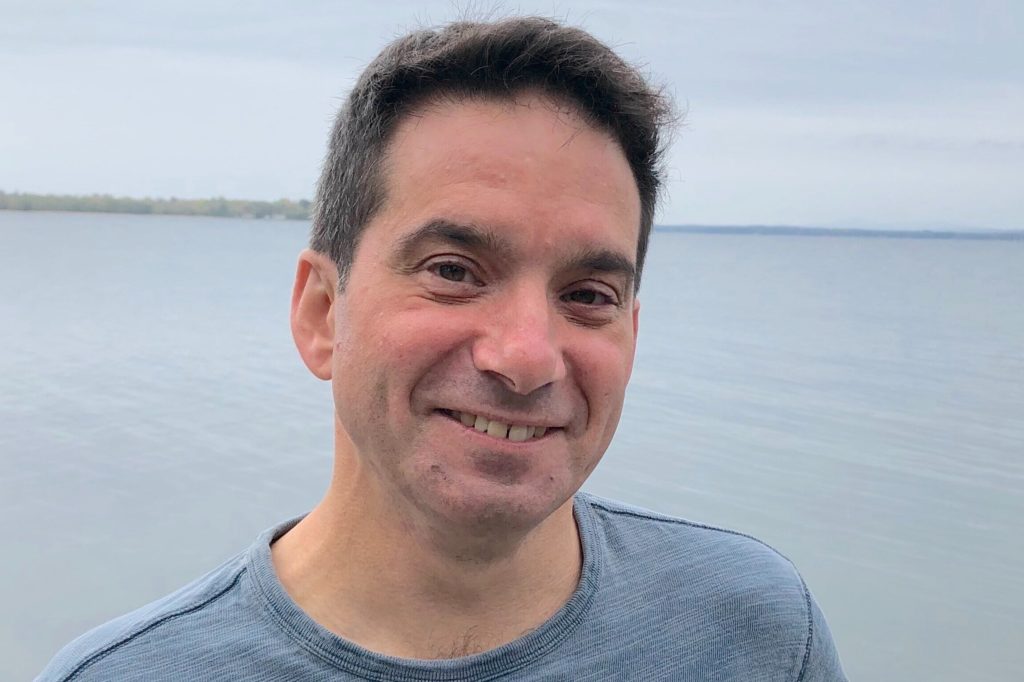 ​Ever wonder how Walt Disney managed to turn a little mouse, doodled on a sketch pad during a long train ride from Manhattan to Hollywood in 1928, into the 150 billion dollar empire of today? Walt Disney had a product and provided services that elicited fun, joy, and happiness. He knew that in the environment and economy of the Great Depression, people were craving his product, a product that appealed to the base emotions of every human being, a need for joy, entertainment, gaiety, delight, excitement, and amazement. He provided the product and his countrymen and women provided the need and the willingness to allow Disney into their hearts giving them respite from their troubles and a temporary opportunity to be enchanted and happy. Disney succeeded at least in part by understanding and tapping into the heartfelt emotions of his audience.
Rise's newest Board member, Kevin Perlmutter, is using his skills as a trained and practiced brand strategist and innovator, as well as, his study of "behavioral science and the proven power of emotion" to help his clients increase brand loyalty and accelerate business growth.
Kevin Perlmutter grew up in Marlboro. His wife Sarah, who is from Cranbury, is a third-grade teacher and reading specialist. They reside in Metuchen, NJ, and their two daughters are both in college. Since his high school days, Kevin has been a long-distance runner and has run in two NYC Marathons, but now sticks to local 5K's. He knows discipline, sustained motivation, a healthy lifestyle, and the investment of time the sport requires. Also, in his free time, Kevin enjoys woodworking and the fruits of his labor include many handmade pieces of furniture throughout his home. Woodworking creations take multiple skills such as designing, planning, measuring, cutting, assembling, sanding, staining not to mention the attention to detail in each step. Through running and woodworking, Kevin was and is honing many life skills that would later and always come in handy.
From an early age, Kevin became interested in business thanks to his entrepreneurial father. After a year at the University of Rhode Island, he transferred to Indiana University pursuing business courses, and later his "instincts drew him into marketing" ultimately earning him a Business Marketing degree.
Since then, Kevin describes his professional career as "an evolutionary pursuit of things I am passionate about." He defines his career as "four-phased." Phase One began at an NYC advertising agency and over the following 16 years, Kevin worked at three agencies developing and sharpening his marketing and account management skills for large global brands. To kick off Phase Two Kevin joined Interbrand, a leading global brand consultancy, as a Senior-level Brand Strategist. As a brand strategy leader, he led large client relationships guiding them through strategy, identity, and customer experience evolution. Phase Three took place at a Sonic Branding Music Studio that creates iconic music and sound for brands, where he worked as a Chief Strategist and Chief Innovation Officer. This is where Kevin refined his strategy and research skills, and his focus on the power of emotion by incorporating a newfound understanding of behavioral science.
In early 2019, Kevin began Phase Four of his career by launching his own brand consultancy, Limbic Brand Evolution, focused exclusively on creating stronger relationships between brands and people through the power of emotion. "Many organizations miss big opportunities by not connecting with people at an emotional level. By understanding emotional insights, you uncover what's important to people and you connect with their heart." It took patience, expertise, planning, discipline, and motivation, but Kevin had been preparing for this his whole life. "Limbic brings together the best of what I've learned about how brands can evolve more successfully to improve the effectiveness of their efforts, earn more loyalty, and accelerate growth." Having previously always worked for others, Kevin felt confident that it was the right time to branch out on his own. He took a leap of faith and has never looked back.
Now that Kevin is self-employed, he can make time for other interests he has always wanted to pursue. As a child, he helped his mother fundraise and champion the cause of the Muscular Dystrophy Association in honor of an uncle he never met who suffered from Muscular Dystrophy. Kevin literally added his own two cents to the cause shaking fundraising cans at grocery stores and hosting carnivals in his backyard. More recently he finally had the time to volunteer a few days with Habitat for Humanity to use his woodworking skills on a home building project for a local family.
All the while, Kevin was on the lookout for the right opportunity to make a deeper commitment to a nonprofit organization. Fortunately, Keith Timko, CEO of Support Center for Non-Profits, connected him to Rise's Leslie Koppel, Executive Director, and Betsy Wallace, Board Vice President, both of whom felt Kevin would be a good match for Rise's Board of Directors. Kevin was interested in "being part of an organization that is deeply involved in supporting local communities." He attended Board meetings as a guest, got involved in a few brand development initiatives, and was very happy to directly participate in community support events such as the October and Thanksgiving food drives. "Being able to help on both a professional and direct level is very rewarding."