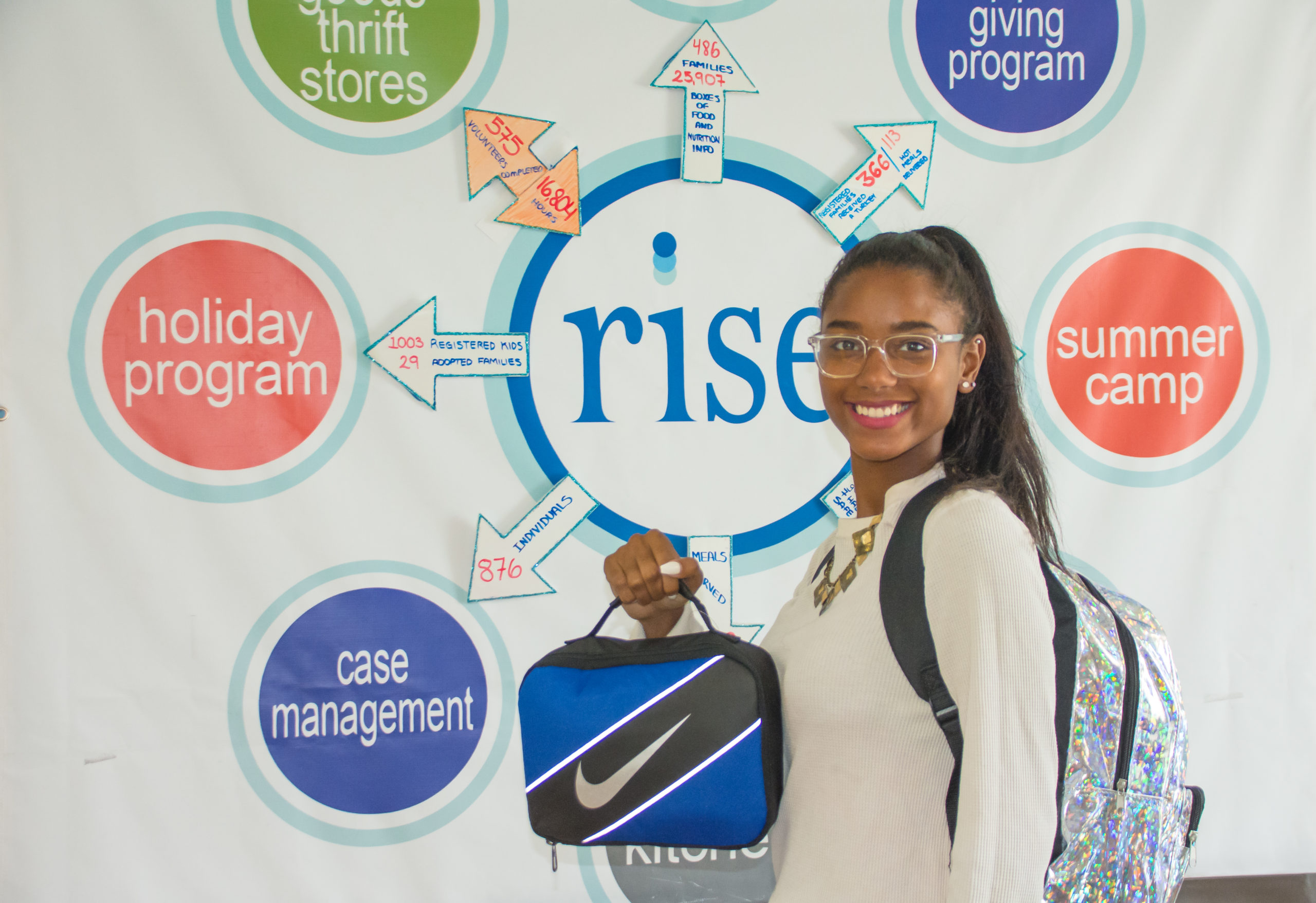 Rise programs help our local community.
We're all about helping our neighbors in any ways we can. Our programs are designed to assist local families and individuals in recovering from setbacks and achieving their full potential.

From weekly groceries and back-to-school backpacks, to health and wellness and college readiness, Rise extends a helping hand to those struggling to meet day-to-day needs and a leg up in those reaching for dreams within sight.
173,608
bags of food were distributed at the food pantry in 2022
2,937
bags of personal care items were distributed at the food pantry in 2022
17,968
bags of baby supplies were distributed at the food pantry in 2022