Become a Rise Good Neighbor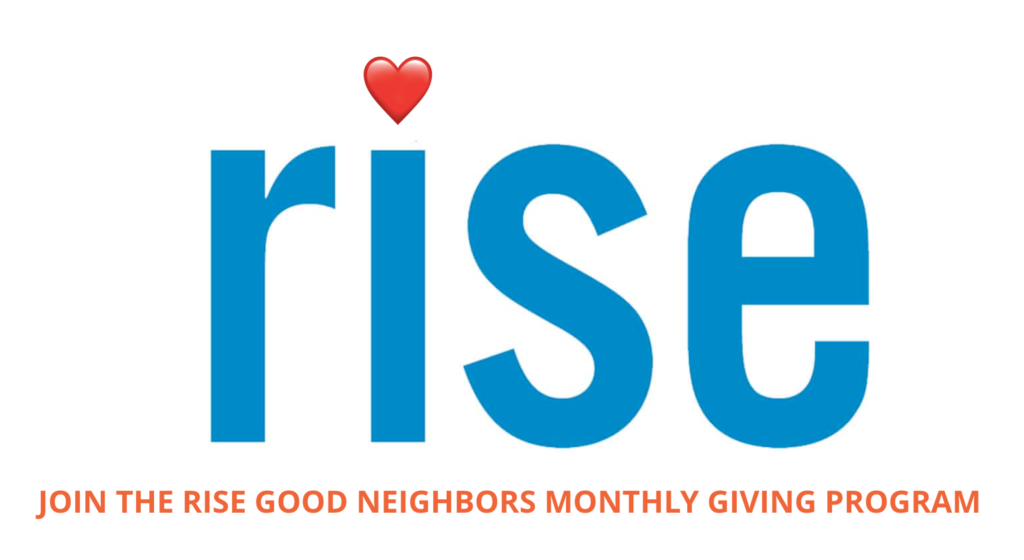 Neighbors Helping Neighbors All Year Long
Rise is all about people helping each other, every day of the year. Our Good Neighbors donors support that by making an automatic gift each month that powers Rise's ongoing work. Good Neighbors make it possible for Rise to meet urgent needs and work with clients over time to help them recover from setbacks. Good Neighbors know that they are supporting their neighbors every day!
How Do Good Neighbors Make a Difference?
We are grateful for every gift made to Rise, but our monthly donors have an even greater impact on our work:
Monthly gifts are a reliable source of funds that Rise can use to meet immediate community needs.
Monthly gifts reduce our fundraising costs, allowing us to invest more of your dollars in helping people.
Monthly gifts help to meet those often unseen needs that happen year-round – families turn to Rise every day of the year for support, resources, and encouragement. Your gift will be there to meet those needs in real time.
Monthly donors demonstrate our community's commitment to ensuring that everyone who lives here can thrive.
Monthly donors appreciate knowing that their gifts are helping people every day.