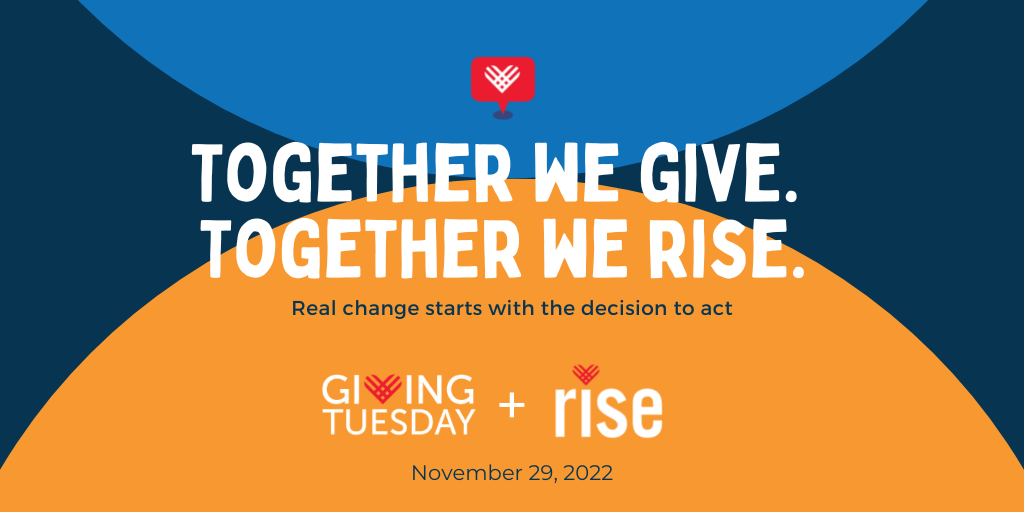 Welcome to the most generous day of the year! On this day this year, we ask that you support our great community by participating with us on #GivingTuesday. 
This holiday season, more families than ever before will turn to Rise for help.
But the year isn't over yet and we expect a continued increase in those who will turn to us for help! We're working hard to be sure that all families who reach out to us get the support they need.
Can you help us to help them?