Hightstown Stream Cleanup
April 23, 2022
–
9:00 am
–
11:00 pm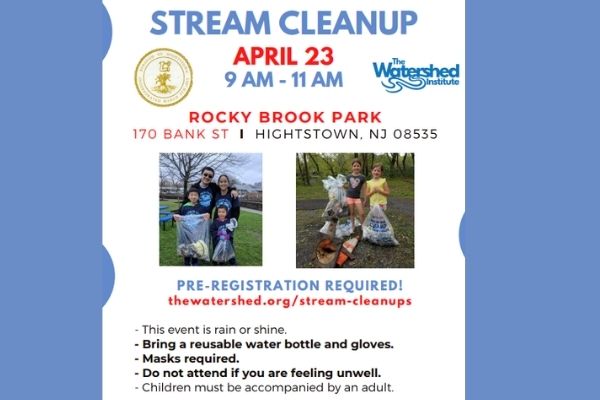 The Watershed Institute Stream cleanups are back and in-person once again this spring!
With a few precautions, we are able to gather safely to clean up our communities and make our Watershed a healthier and more beautiful environment.
Pre-registration is required this year again to keep everyone safe and healthy!
Sign up here:
SIGN UP