Hightstown Holiday Artisan Hop & Shop
December 11, 2021 @ 1:00 pm

-

December 12, 2021 @ 7:00 pm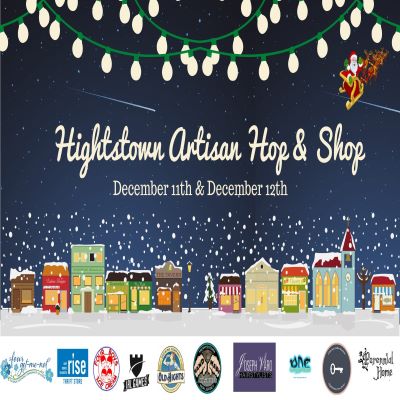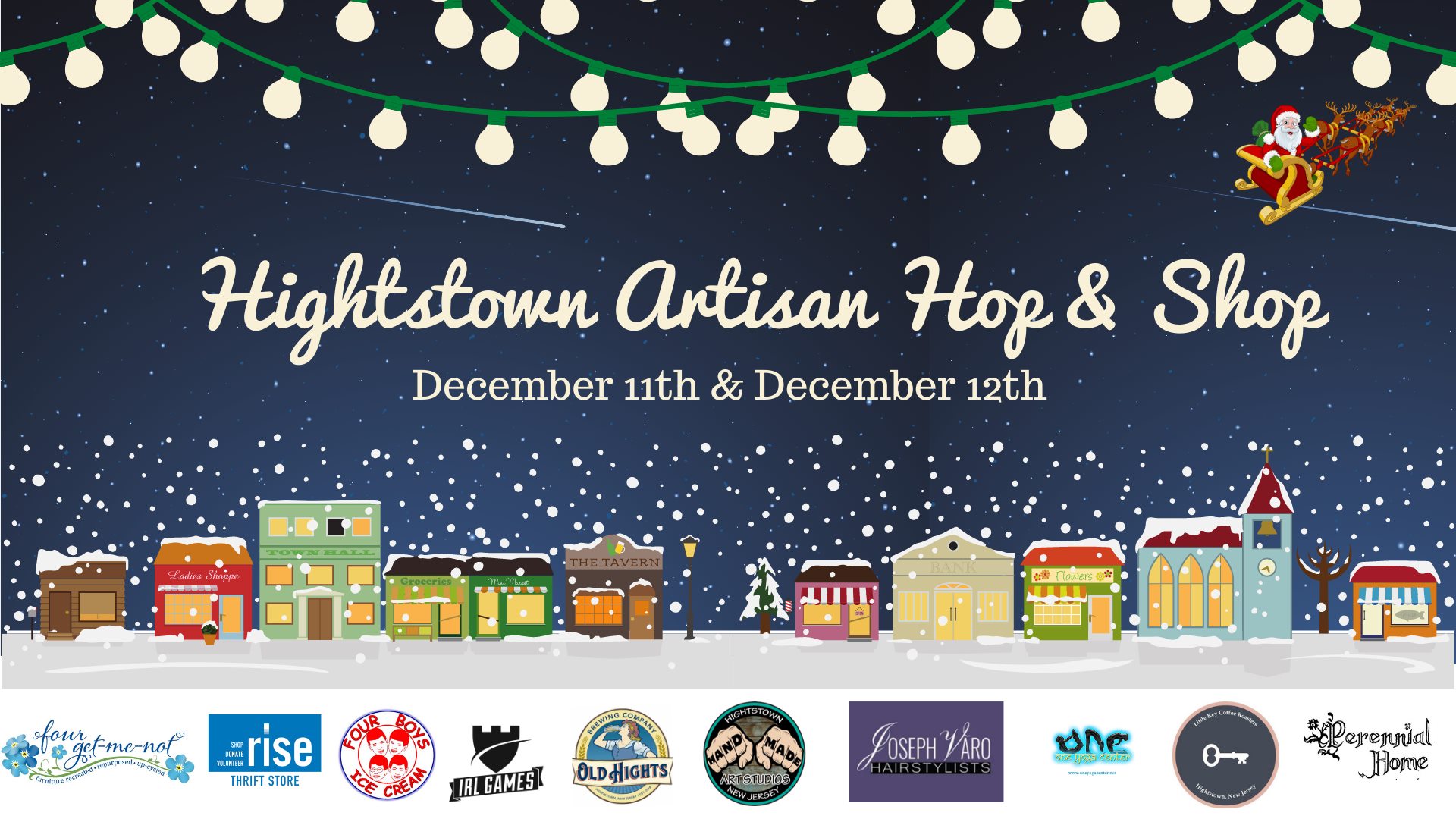 The second annual Hightstown Holiday Hop & Shop is scheduled for Saturday & Sunday December 11 & 12.
Join several Hightstown local businesses for a special, family-friendly time of shopping in our fantastic town.
Shops listed will be open 1-7 pm Saturday and 11 am-4 pm Sunday for walk-in shopping. Some will be offering special pricing or items just for the event and will be posting their offerings in this event as things roll out.
Each shop will place an item into a basket that we will raffle off at the end of the evening to one lucky shopper!
HERE'S WHAT YOU NEED TO DO:
1. Like & Share the event
2. Drop into one of the shops to pick up your raffle ticket and fill it out
3. Hop to each of the shops on the list and have them sign your raffle ticket (all shops must sign your raffle ticket in order for you to be entered)
4. Once all shops have signed the ticket, drop it off at One Yoga Center, located above Little Key Coffee Shop
Sunday 4:30 pm outside of the studio we will draw the lucky winner.
You do not need to be present to win. You can schedule a time to pickup at One Yoga at a later date.
Shops included in the Hop & Shop this year are:
-One Yoga Center's Crystal Shoppe
-Handmade Art Studios
-IRL Games
-Perennial Homes
-Four Boys Ice Cream
-Four-get-me-not
-Joseph Varo Salon
-Little Key Coffee Shop
-Rise Thrift Shop
-Old Hights Brewery
Thank you for supporting local businesses and considering special, local items during the holiday gift-giving season.
Related Events